Do you want to support your favorite box?
We know how important your physical, mental and social health is. Especially during the various lockdowns.
Everyone has had a tough year. The boxes/gyms are closed, the events have been postponed and we all miss the energetic atmosphere of the special community.
We have no influence on current protocols, but we can influence our actions. On behalf of our Superteam, as an organization of sports events, we want to close 2020 in a festive manner.
This online team competition has been set up to support the community: 5 euros per ticket will be transferred to the (registered) box/gym of the athlete's choice. Of course, we didn't increase the registration fee!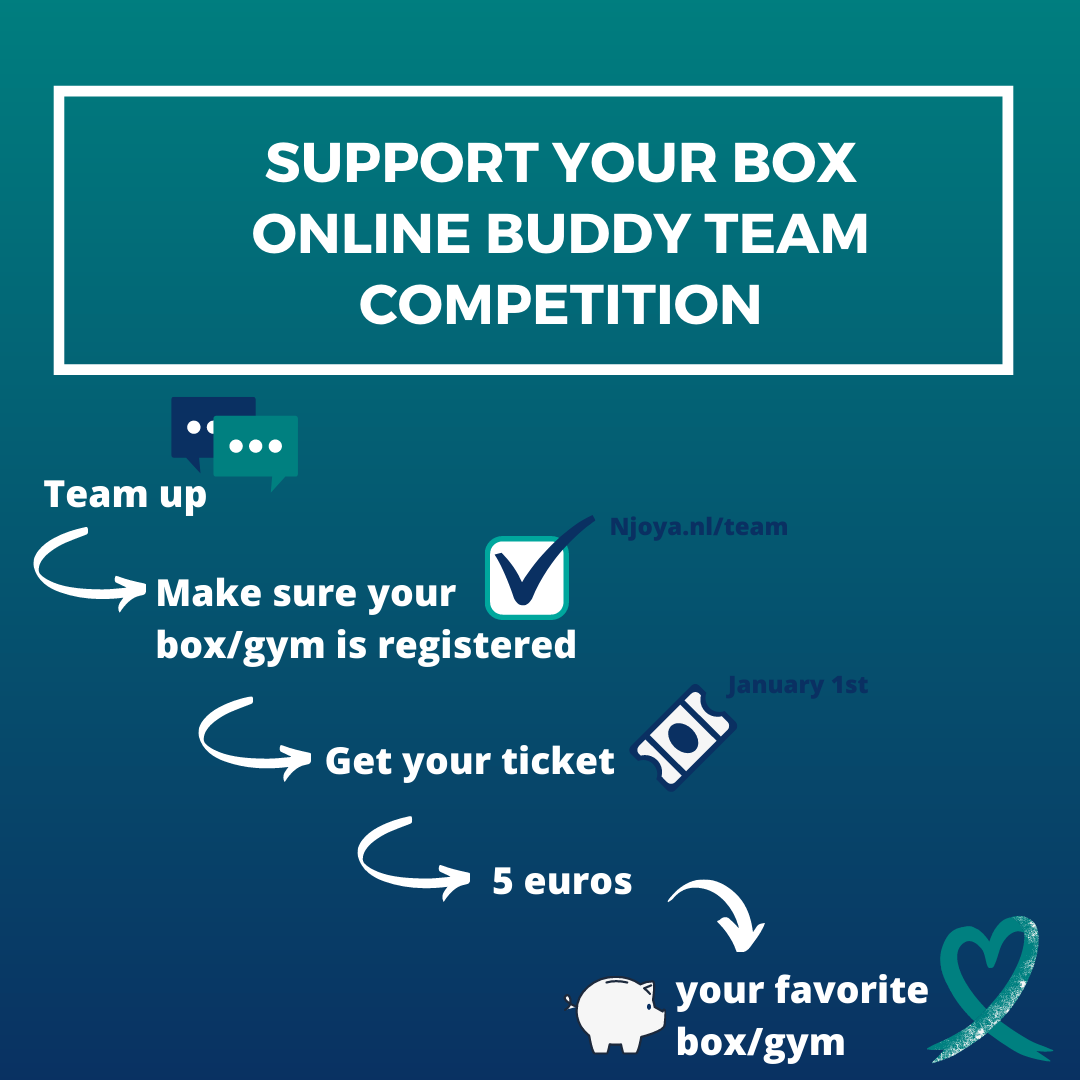 Create a Buddy Team, and choose your division and category.
Registration is possible from January 1st – February 3rd at 23.59 hours!
Registration fee: €10,57 per athlete.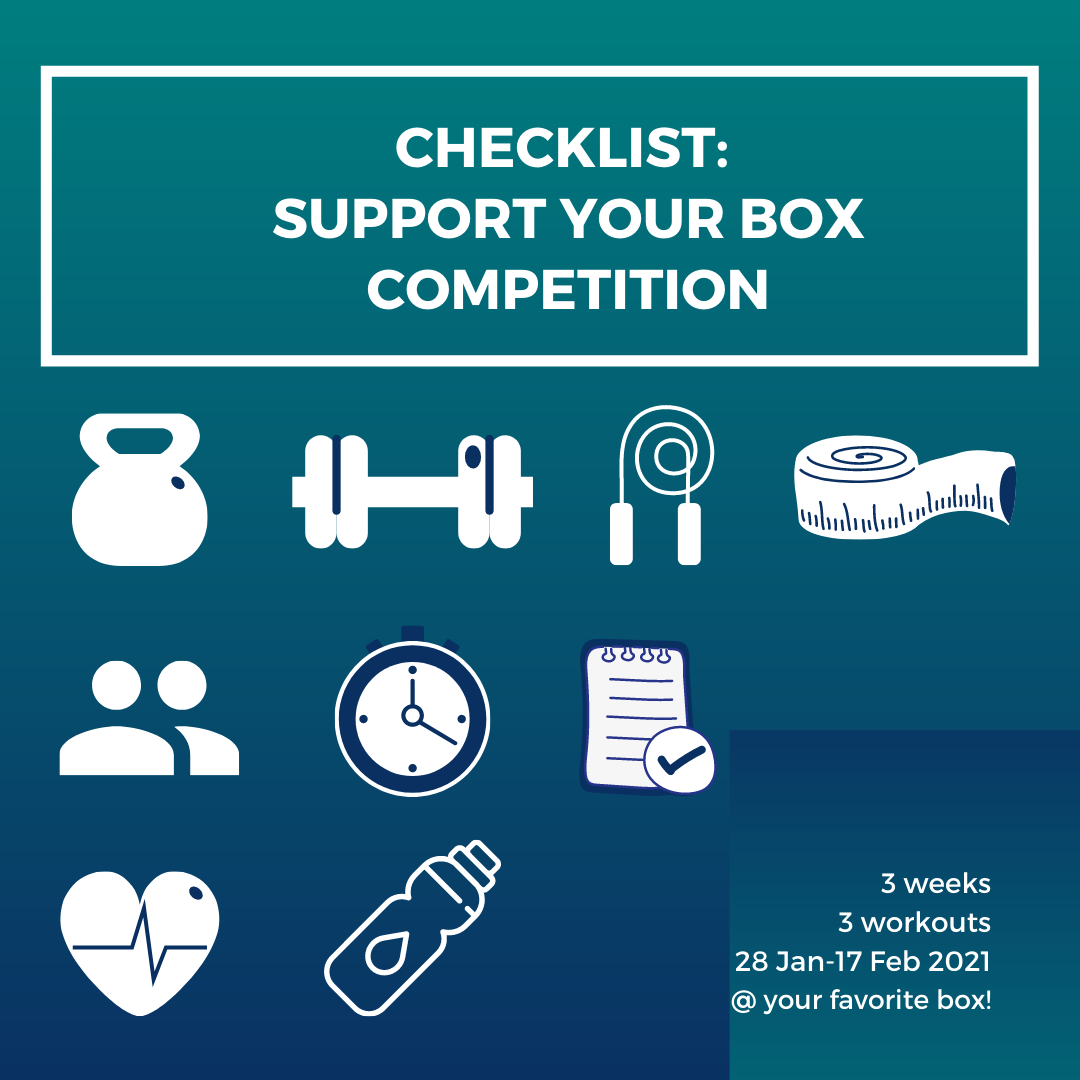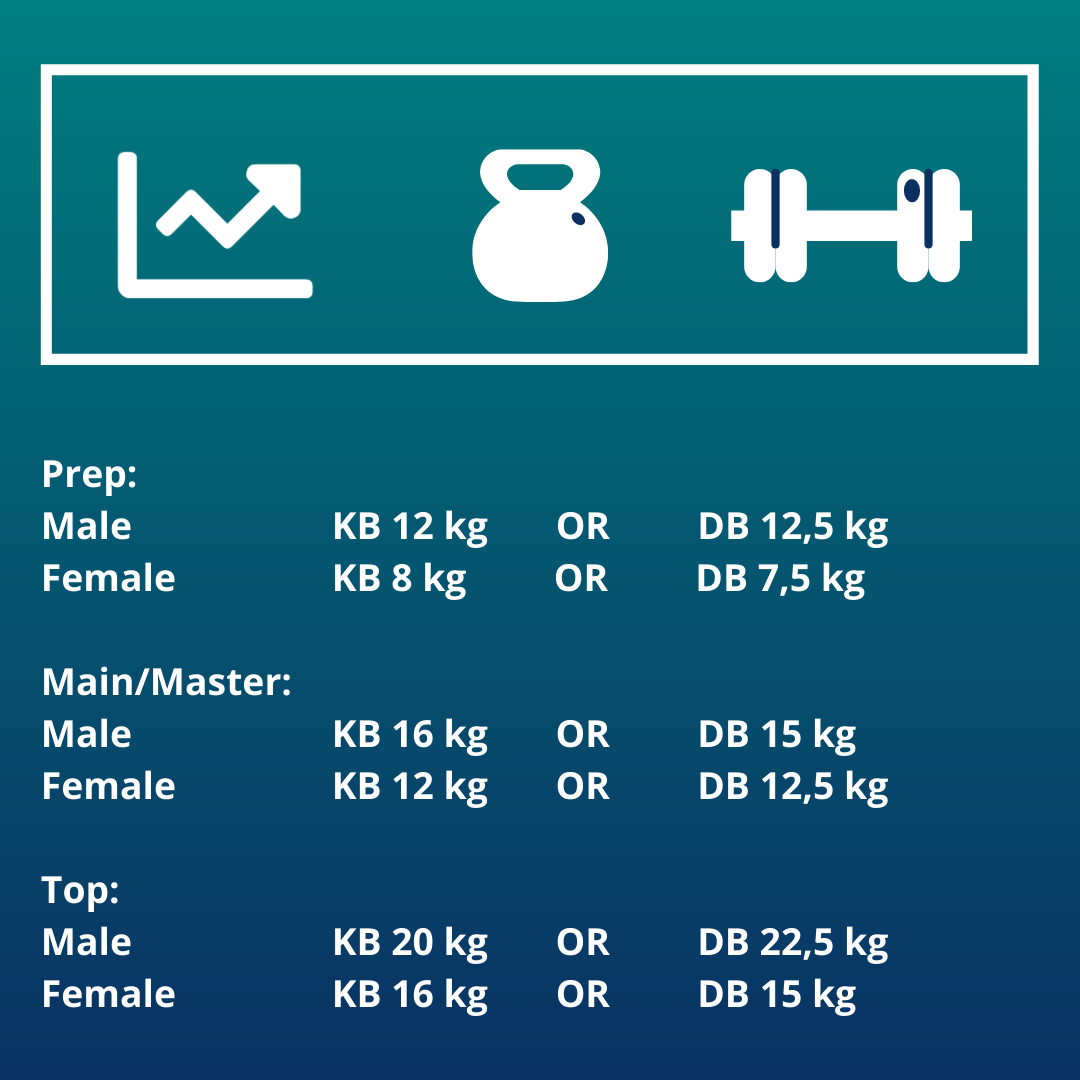 Athletes who signed up for our postponed live event AND crewmembers can register for free.
You'll receive an email with a 100% discount code on January 1st! Your original ticket, division, and category will be maintained for May 2021 (live event). 
Do you want to change your division and/or category for the Online competition?
Due to the 1.5m-protocol, we only have Buddy Team categories. In this Online competition, you are allowed to replace an athlete and/or participate in another division and category. You don't have to report this, we use the selected division of your 1st score.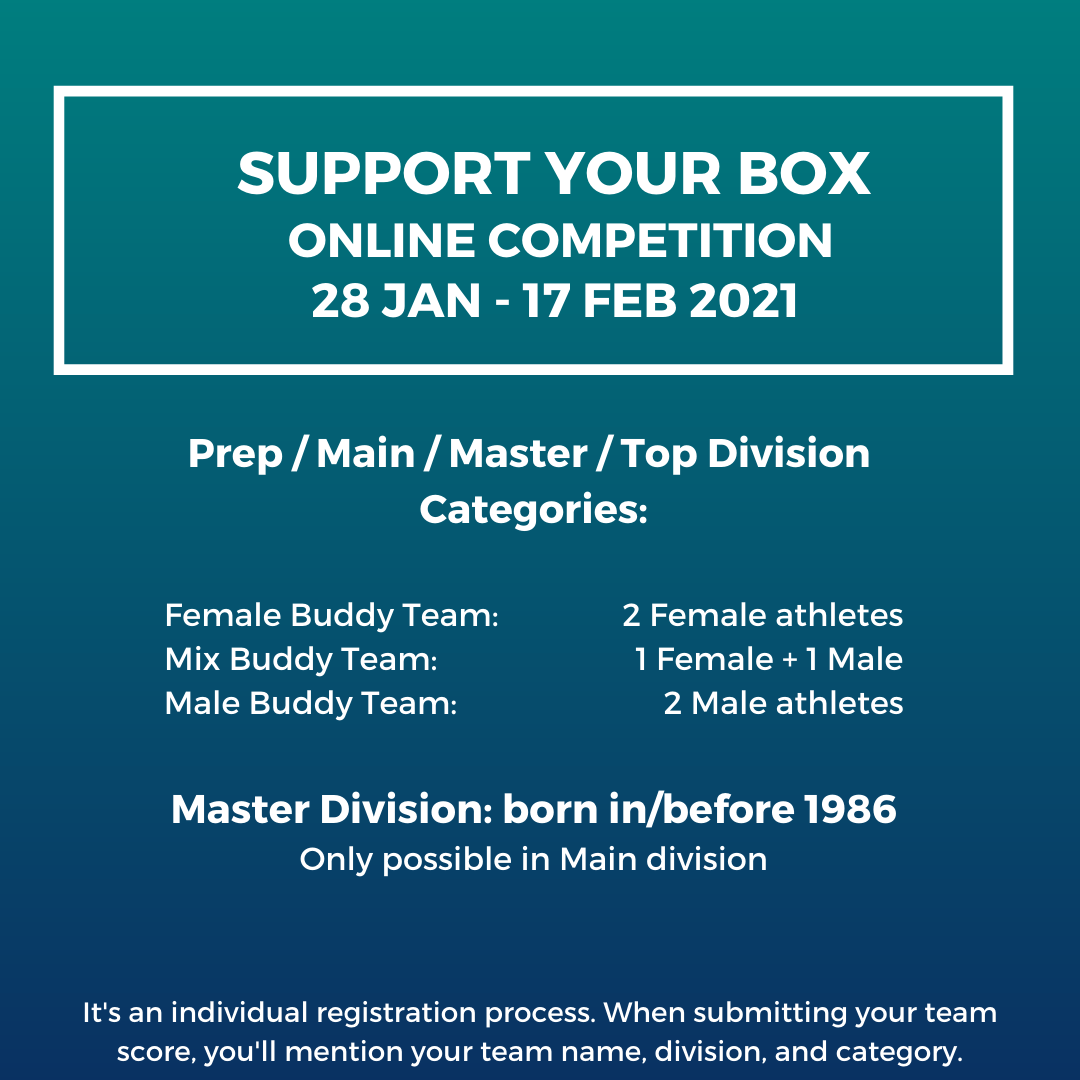 We know, your members would like to support your box/gym during this lockdown!
Register your box/gym, promote this event, and receive 5 euros per sold ticket. The "support your box competition tickets" can ONLY be purchased through your personal partner link!
Sign up, before the ticket sale goes live on January 1st!
– no registration fees;
– without obligations;
– fair cooperation;
– a transparent overview;
– a great way to join forces;
– extra turnover for you as an entrepreneur.
On December 31st, you'll find an overview of your favorite (registered) boxes/gyms.
Can't find yours? Contact your box/gym and share this page!
Our team is eager to take the first step towards 2021 and hopes that, despite the tough conditions, we can contribute to your business! 
🎄Merry Christmas🌟