Surprise, surprise, surprise!
3 companies are thrilled to give all the podium finishers, yes your whole team(!), some awesome prizes!
The first brand we're going to announce is XXL Nutrition!
"It does not matter what sport you practice or what your goal is, at XXL Nutrition you are always assured of the highest quality sports nutrition."
Discover the supplements that suit your goal.
XXL Nutrition's supplement guide helps you find the best supplements for you in 3 simple steps. The right supplements are presented in no time.
Their website also features a knowledge center where many interesting articles can be found. Whether you are looking for deliciously nutritious recipes, want to dive into training methods, or know about health in general. You can not only go there to purchase your supplements but there is also a lot of knowledge to be gained.
108 athletes will receive a goodie bag with:
Recov Drink
N'Joy Protein Bar
Whey Delicious sample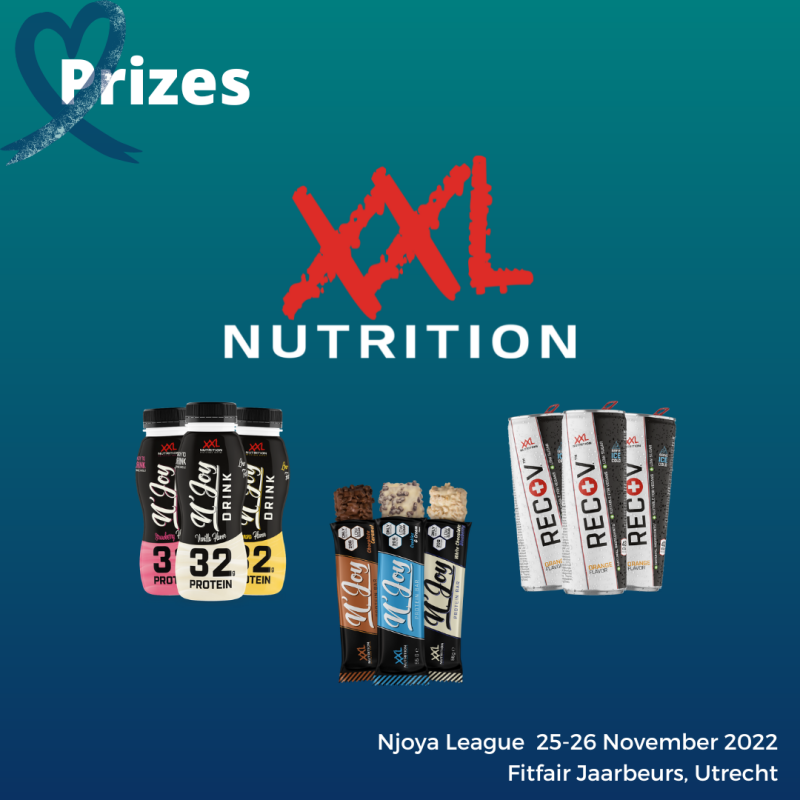 GO BEYOND YOUR LIMITS WITH XXL NUTRITION!
Last but not least:
Step by their booth (number 62) to taste our shakes and bars, or to discuss the possibilities for a 'point of sale' in your gym, box, studio, or store.
Fitfair Jaarbeurs / Njoya League spectator tickets
Use code: NJOYA25 to get a 25% discount!

Is one of your buddies competing?
Ask them for a special discount code!

Get your Fitfair Tickets via this link:  >>> https://fitfairjaarbeurs.nl/tickets