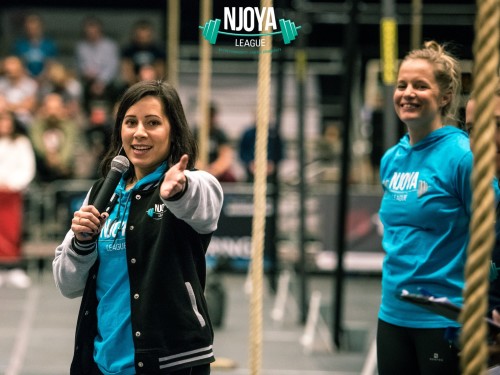 Everyone deserves a podium spot!
Meet Naomi Rinsampessy, an ambitious entrepreneur and former International CrossFit® and Miss Fitness athlete. She brings her top sport and 20 years of coaching experience to events and coaching programs.
A smile of gratitude appears as I think back to the journey I took and what it brought me. I have gained a Dutch, Benelux, and World title in the Miss Fitness category and was one of the first Dutch CrossFit athletes to compete at the European Regionals (2012).
We all know: top sport is temporary and financially insecure for most athletes. When I discovered that there were, not only individual but also team competitions for this sport, It was a no-brainer. Unfortunately, the ambition to be part of a team at an International CrossFit competition did not take off at the time.
I still wanted to experience and the energy of a team sport, bring out the best in each other and share the highlights with each other.
My career took me on a different path... but I still managed what I aspired to, a team achievement, not only for myself but accessible for everyone.
Organizing team events with more than 60 crew members is another way to experience the performance of a team.
At this moment, I can only be grateful for the fact that, not as an athlete, but as an organizer of 30 team events, I have gained one of the best insights:

You don't perform alone, you win together!
"To be honest: what we have built together as an organization has ultimately given me more satisfaction and pleasure at the end of the journey than being able to receive a prize on my own."