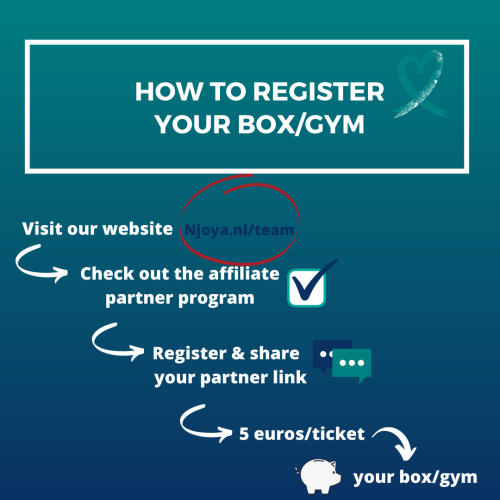 Are you a box/gym owner?
Great! Your members would like to support your box/gym during this lockdown!
We've set up an Online Competition to support your box/gym: 5 euros per ticket will be transferred to the (registered) box/gym of the athlete's choice.
Promote this event & earn affiliate commissions.
Have you already registered?
no registration fees;
without obligations;
fair coöperation;
a transparent overview;
a great way to join forces;
extra turnover for you as an entrepreneur.