Have you noticed HYROX yet?
Unfortunately, we still need a little patience for our live event. But that doesn't mean we can promote another great event.
HYROX is a new global fitness race for every BODY! Around the world athletes compete in the same race, on the same course and each event will host up to 3,000 participants.
And they've got a Buddy Team and Company division as well 🥳
Because we're a big fan of team events, and everyone is eager to participate in a live event, we've decided to promote the HYROX events. 

Here we've summed up some of the "need to knows"

The competition starts with a 1 km run, followed by 1 functional workout repeated 8 times.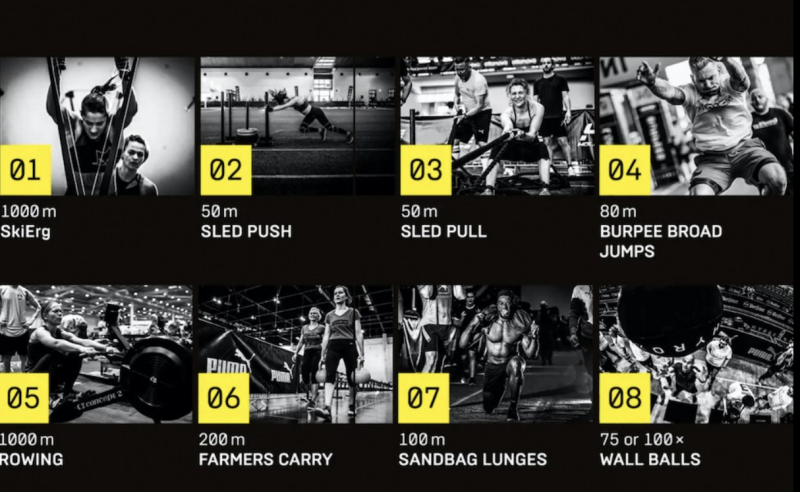 Divisions
The competition is broken up into divisions of HYROX Women/Men, HYROX Pro Women/Men, and the HYROX Doubles.
Age Groups
There are multiple age groups within the individual divisions and double's division. Note: within the double divisions, the average age of the athletes on the day of the event will count.
Average Time of an HYROX event
The average HYROX finisher time in 2021 was 1.5 hours. The HYROX competition is comparable to a sprint triathlon or a fast half marathon.
Are you sick and tired of waiting and ready to compete with your fellow buddies? 
Awesome! We have good news for you!
We've got a nice discount code for athletes who wants to join one of the HYROX events!
Get a 10% discount for the events in Amsterdam or Maastricht!
How to get your tickets
Visit there website >>> https://hyrox.com/en/hyrox_events/
Use discount code >>> HYROX-NJOYA-10 
Note: The ticket price will increase on October 3rd, so hurry up!
Do we see you there?
Good luck and have fun with your preparations!